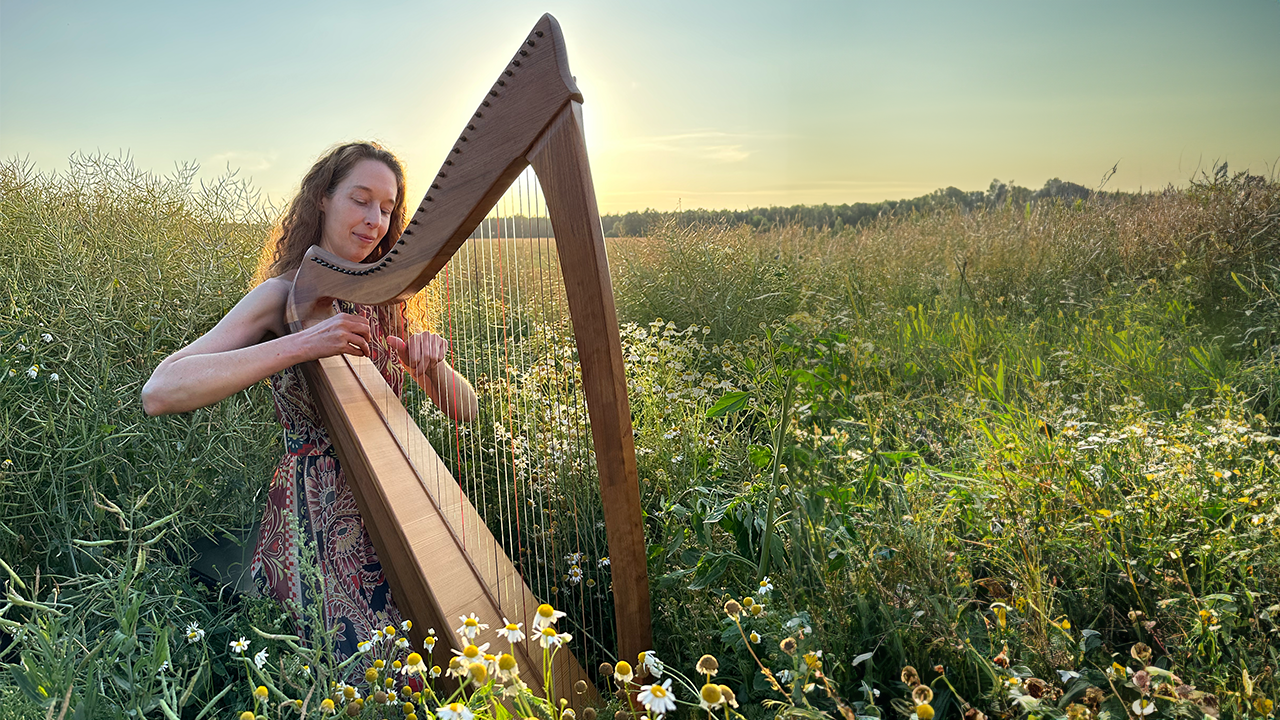 "Die hellen Sommertage – The Light Summer Days" is a little summer waltz that I wrote for a workshop at Harfentreffen last year.
Strolling through the summer fields this year, I couldn't get the melody out of my head and two weeks ago I decided to produce a little video.
Thank you, Ralf Kleemann, for capturing the light and the colours of that beautiful summer evening with me and for adding the final touch to my harp recording.
The sheet music (solo and duo, level: late beginner, suitable for 26-string harps, with fingerings and brackets) is available as PDF instant download at my webshop.